On Thursday May 12th, Manchester Financial hosted their second Women in Transition Panel and Reception at the Westlake Village Inn. Marketing Director at Manchester Financial, Nancy Angle, organized and emceed this popular event. The attendees enjoyed delicious food and wine in the beautiful setting of the Wine Cellar Room at the local hotel.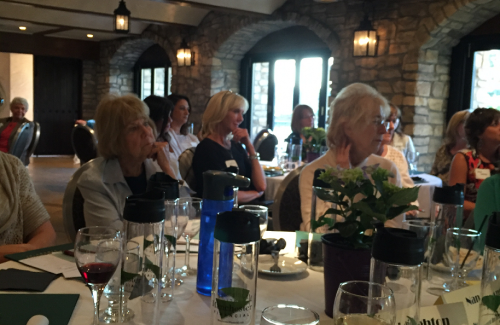 Nancy's passion and enthusiasm for inspiring and assisting women radiates through her events. "I love meeting all the beautiful women who attend. Knowing how valuable and useful the education is to these women motivates me to make the next event even better."
Jennifer Leighton, Senior Analyst at Manchester Financial, created the lecture series to better equip and support women as they navigate life's transitions. From the divorced to the widowed, from the new mom re-entering the workforce to the retiree, Manchester Financial strives to give women the tools they need to create financial health.
Emphasizing a holistic approach to finances, Jennifer crafted a diverse speaker panel including Alexandra Guzman, a Licensed Marriage and Family Therapist, Elana Foxx, a Brokerage Director at BackNine Insurance Services, and Esther Hopkins, an estate attorney at Hilliard Hopkins. Jennifer also spoke, sharing her tips on saving, the importance of financial planning, and her own experiences with life's transitions.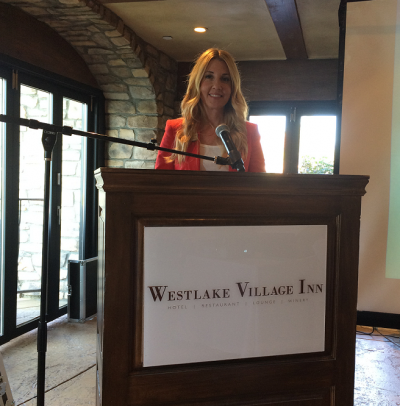 "The Women in Transition series was created to fill a lack of financial resources geared toward women and to provide a place to educate and empower them. Manchester Financial is passionate about helping women achieve their financial goals and we see these events as a way to facilitate this," says Jennifer.
With great feedback and growing popularity, Manchester Financial looks forward to the next Women in Transition Panel and Reception on October 13, 2016. One attendee said, "Lovely event! Thank you. It's so practical and helpful to educate women on these issues."
For more information and any questions, please email jennifer.leighton@manchesterfinancial.com.
Share Blog Post:
Recent Posts
You hear a lot in the press about "elder abuse," and the image that comes to mind is physical abuse or violence.  But the most likely scenario,...